Main content starts here, tab to start navigating
Community Matters
Love local? So do we. Our company has always been involved in our local community and committed to charitable organizations. We are locally owned, partner with local suppliers and value the local communities surrounding our restaurants.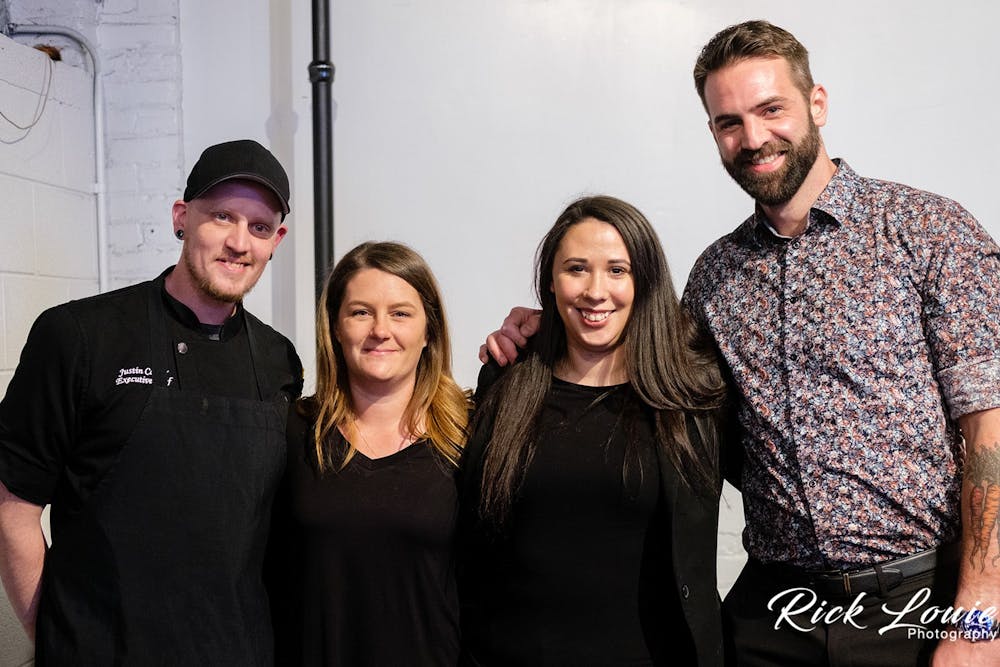 National Kidney Foundation:
Urban Egg proudly participated in the 2022 Great Chefs of the West event, which raised more than $210,000 for the National Kidney Foundation.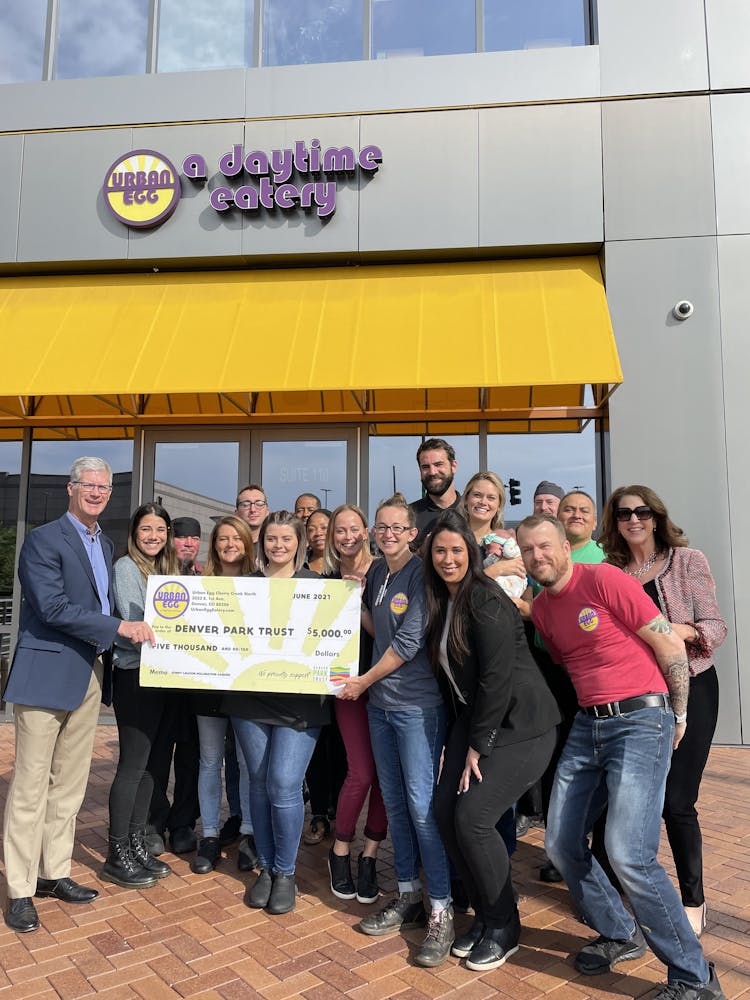 Denver Park Trust:
Urban Egg proudly supported the Denver Park Trust with the opening of our Cherry Creek North location. Servers donated their tips from the soft opening in support of Denver Park Trust's mission of providing historically underserved neighborhoods with quality parks.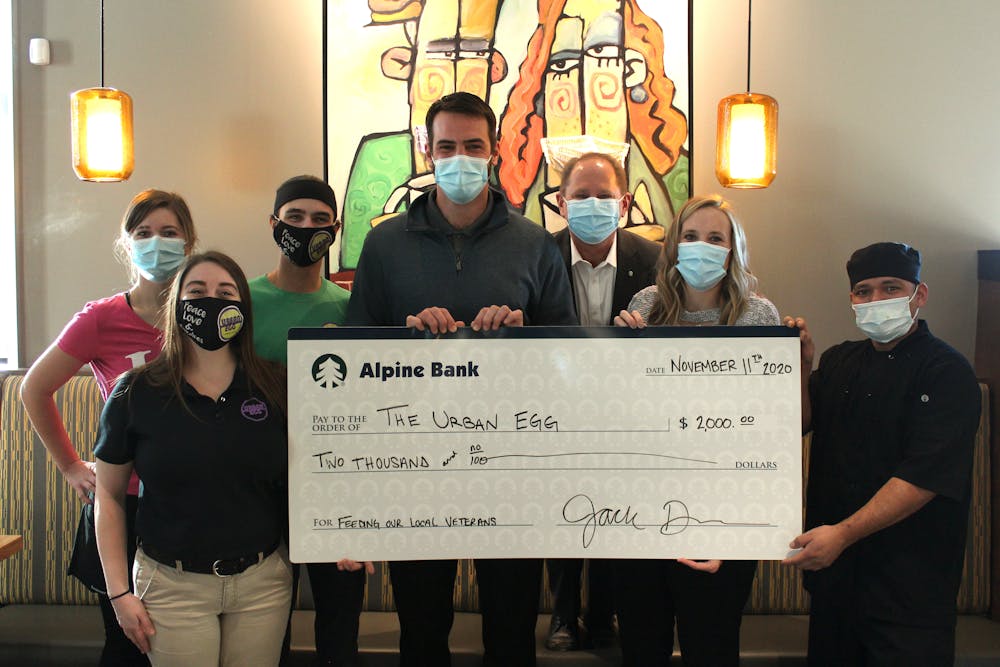 Breakfast for Veterans:
Alpine Bank partnered with Urban Egg to recognize our Veterans and buy them breakfast on Veteran's Day 2020. There is no way we can thank Vets for all they've done, but free breakfast is a start.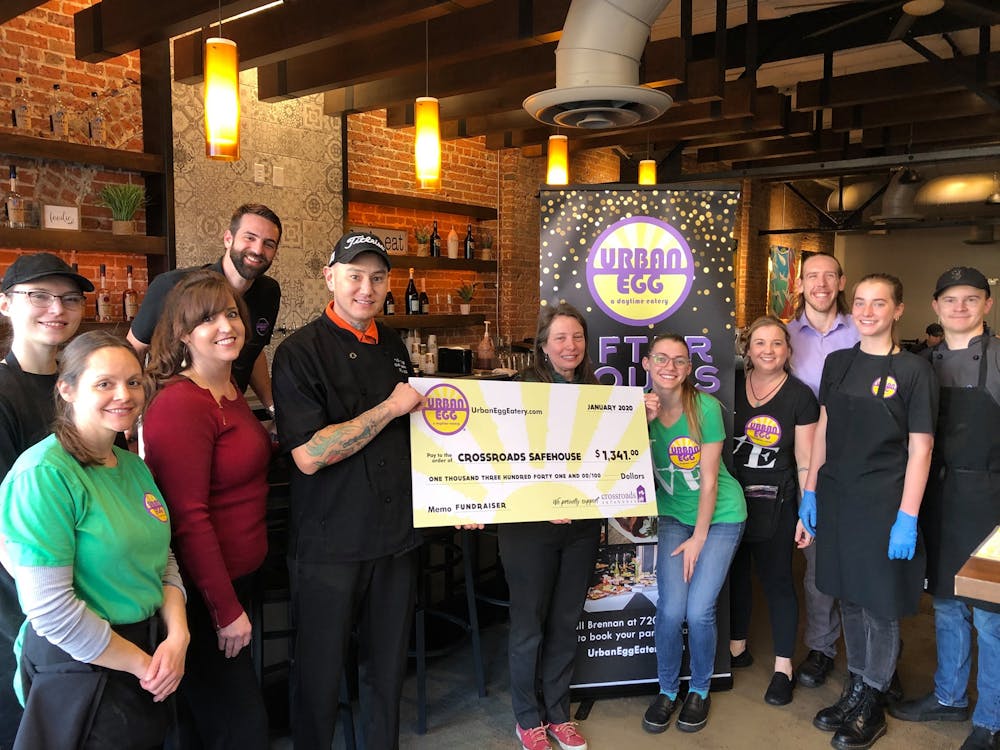 Crossroads Safehouse:
Our Fort Collins team raised $1,341 for Crossroads Safehouse, an amazing organization that provides shelter for people suffering from domestic violence. We love getting to help change our community for the better.
Glenn A. Jones M.D. Memorial Library:
Urban Egg Johnstown presented a donation of $1,132 in support of literacy and our community library!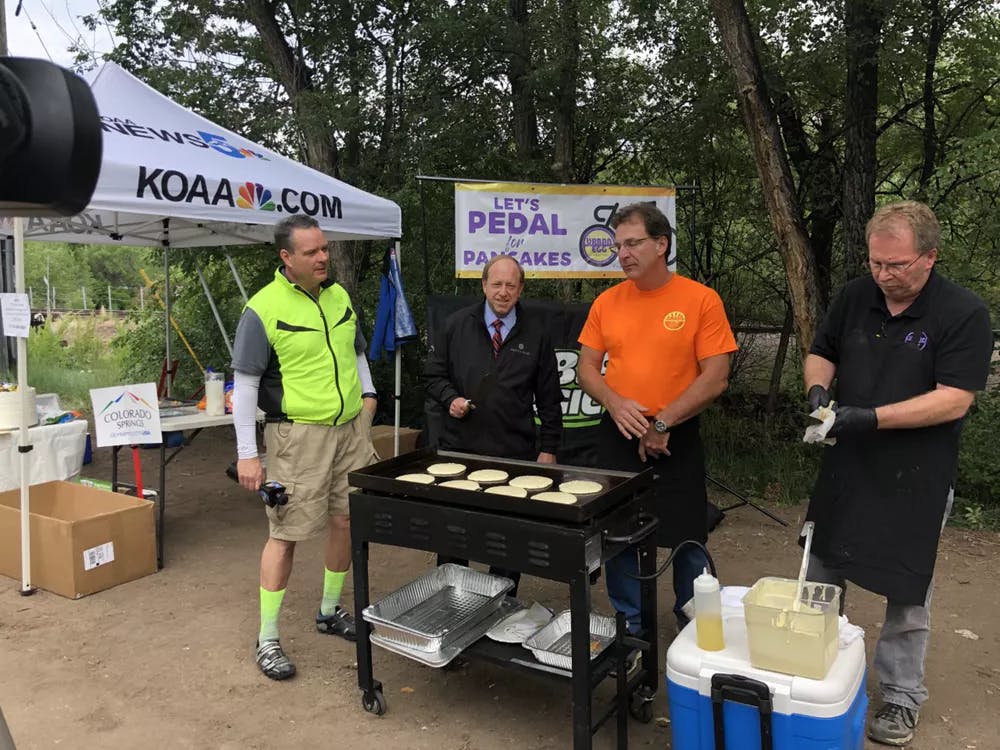 Bike to Work Day 2019:
Urban Egg proudly supported Bike to Work Day by serving up pancakes at the Popcycle Bridge.
Glenn A. Jones M.D. Memorial Library:
Going into Johnstown, we knew we wanted to make a positive impact on the wonderful community that was welcoming us so openly. On our opening day, our staff donated 100% of their tips to the Glenn A. Jones M.D. Memorial Library and our owners matched their contribution. We had many generous guests donate money as well. Together we raised $3,600 for the Summer Reading Program for the Johnstown kids!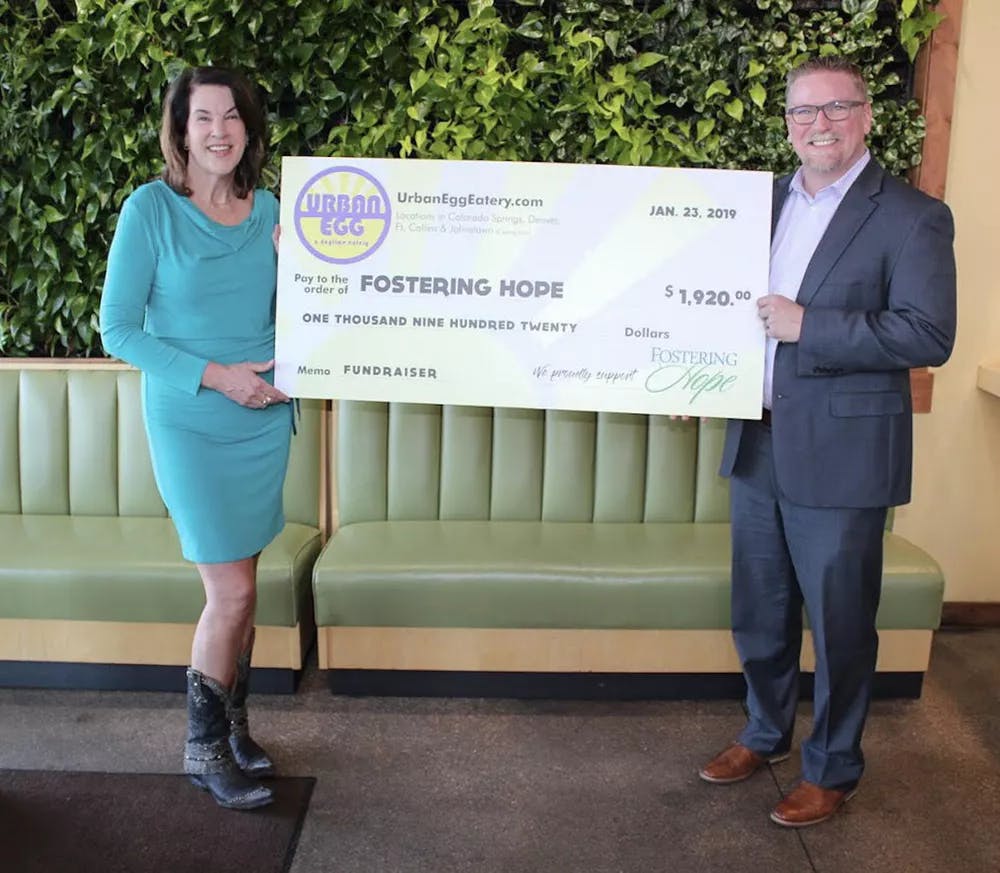 Fostering Hope:
Our Urban Egg Colorado Springs locations recently raised $1,920 to benefit Fostering Hope. This organization strives to create an extended family that surrounds and supports foster families, as well as assists teens and young adults as they age out of foster care and establish their independence.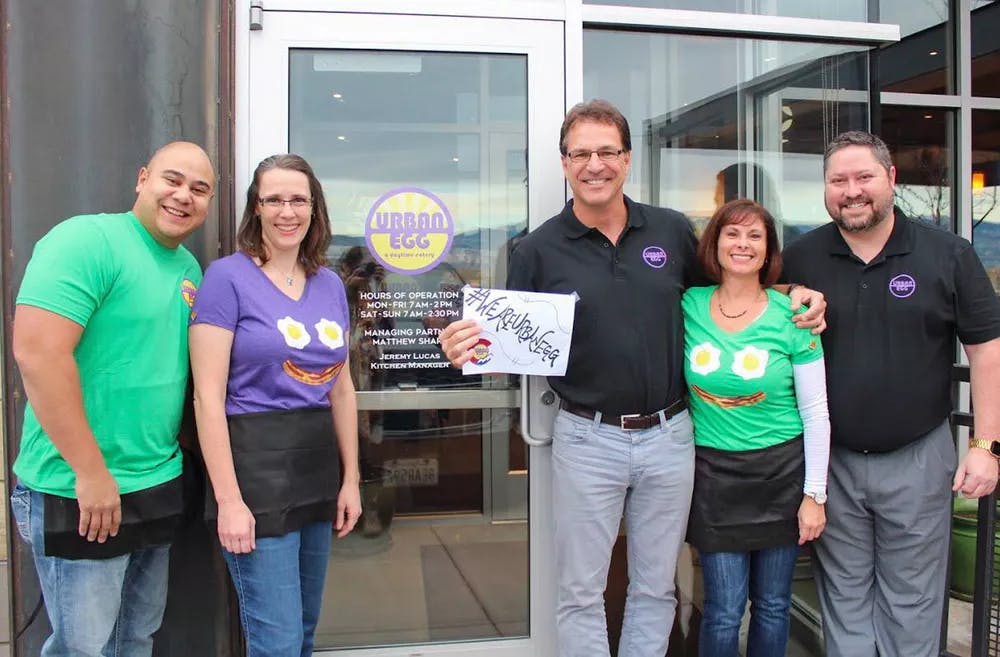 Colorado Gives Day:
On Nov. 16, we hosted 3 guest servers at our Powers & Dublin location in Colorado Springs. Joanne, Dan & Christy from FirstBank went undercover as servers in honor of Colorado Gives Day, only to "give it forward" and surprise people by paying for their meals in hopes they would give back to a charity meaningful to them. Colorado Gives Day is Dec. 4, and we hope to encourage our community to give it forward. If interested, visit ColoradoGives.org and donate to your favorite charity today! #giveitforward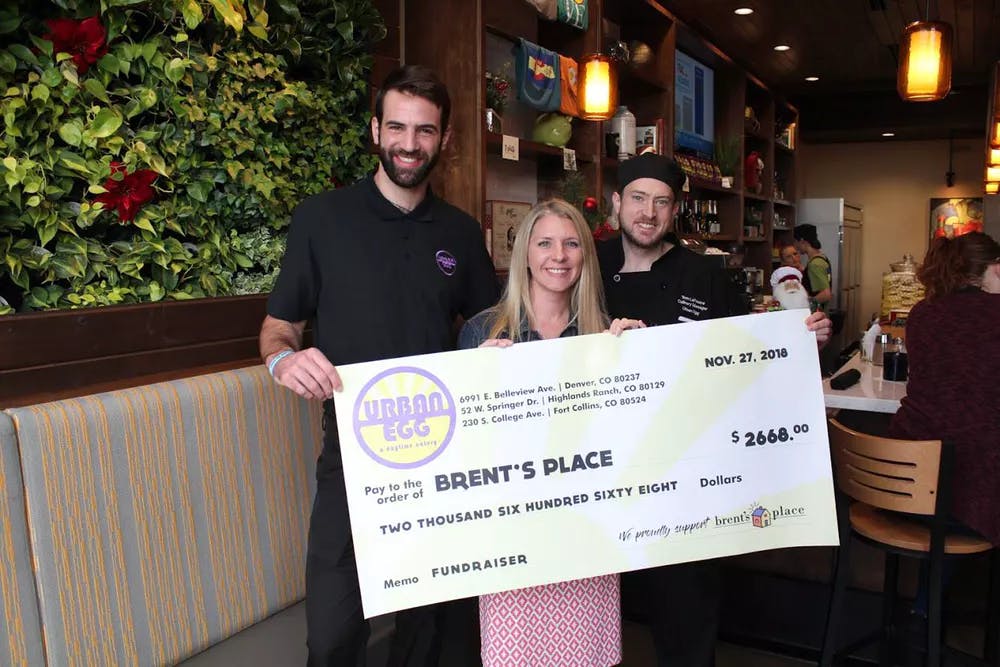 Brent's Place:
Our Urban Egg locations in Fort Collins, Belleview & Highlands Ranch recently hosted a fundraiser donating $2,668 to Brent's Place, a long-term home away from home for families and children with cancer and other life-threatening illnesses while they receive treatment at local hospitals.
RMRG has been recognized as Employer of the Year by ARC for our work with staff members with developmental disabilities, awarded the Gold Level sponsor award for contributions to the United Way, and recognized for our work with the Wounded Warrior Foundation and for assisting in the Foster Care community.