Main content starts here, tab to start navigating
Virtual Cooking Class
Rise & shine ... it's FIESTA time!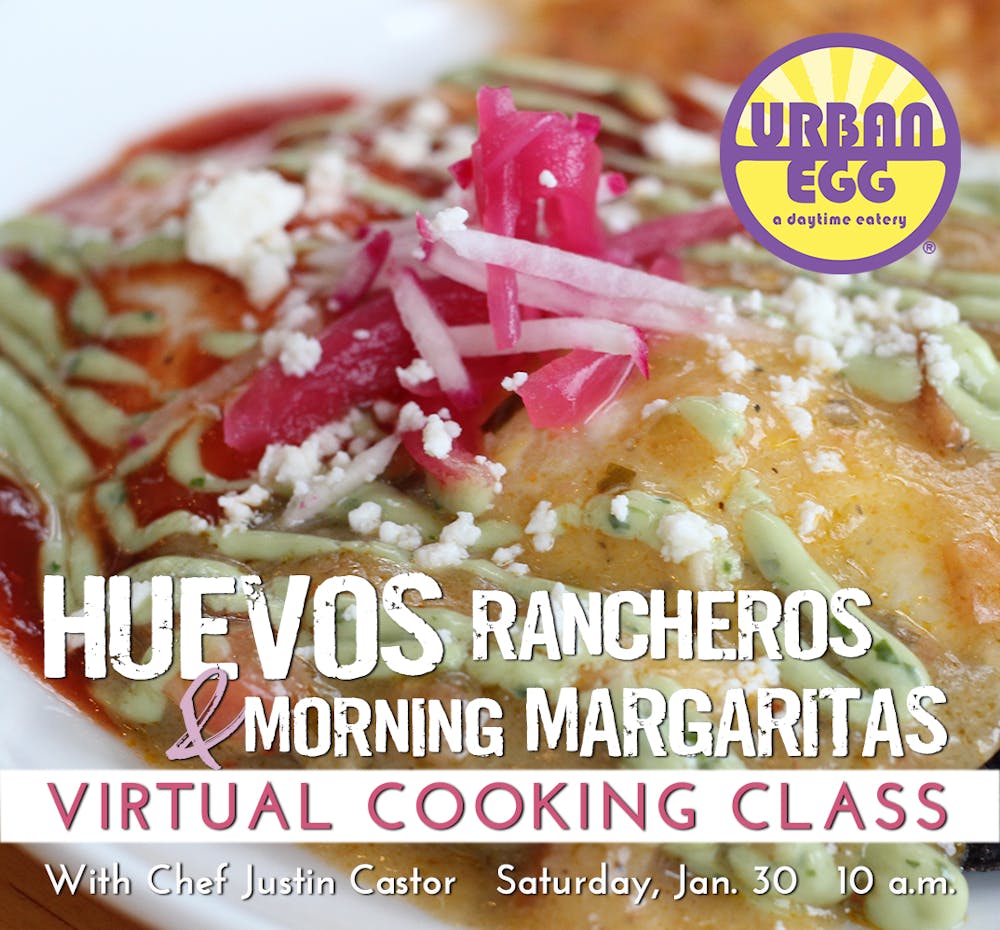 We're making Huevos Rancheros and mixing up Morning Margaritas for our next virtual cooking class with Chef Justin Castor on Saturday, Jan. 30 at 10 a.m.
We're excited to teach you the inside secrets about making these Urban Egg fiesta favorites! Sip back and relax as class gets started and we show you how to shake things up with the perfect Morning Marg!
For Huevos Rancheros, bring on frying the blue corn tortillas sourced from our local supplier La Tolteca. We'll heat things up as we talk about our fresh ingredients in our black beans, green chili and gluten-free red chili made fresh in house daily. Next you'll learn to make eggs 3 ways - sunny side, scrambled and fried - and always with Colorado-proud eggs! And we'll finish up with making fresh avocado crema by hand.
DETAILS:
Includes 1-hour live cooking demo, segment about morning margaritas + ingredient cooking kit for brunch for 4.
With Morning Margaritas for 4 $130
Base Kit Minus the Margs $100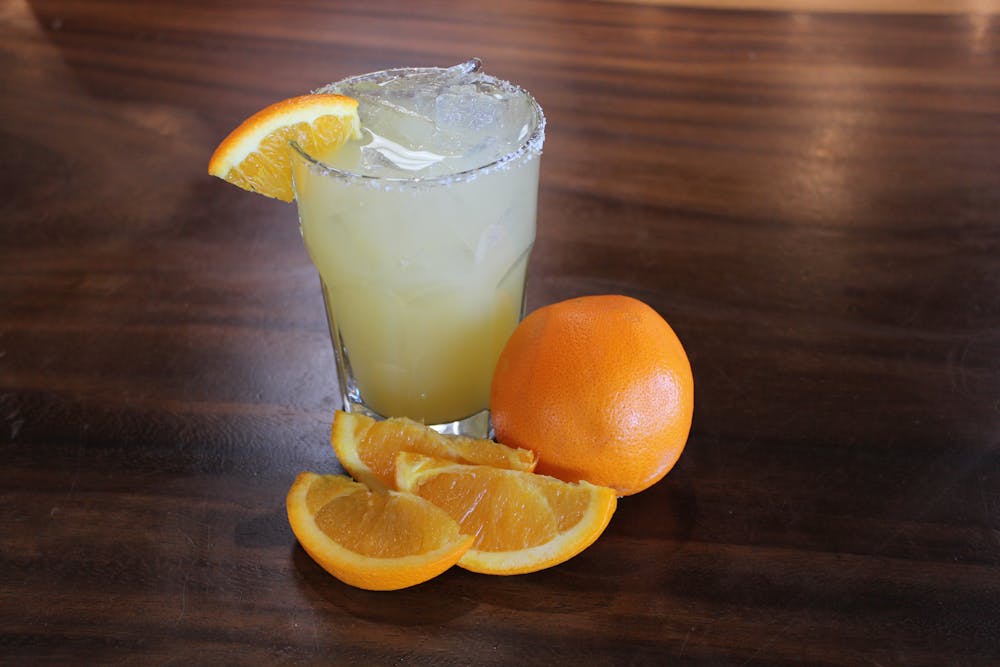 DATE:
Saturday, Jan. 30 at 10 a.m.
Must register by Tues 1/26 at 2 p.m.
Cooking kit pick up on Fri 1/29 between 2-3 p.m.
A Zoom link will be emailed to you the evening of 1/29.
Your cooking kit will include:
Blue corn tortillas for frying
12 eggs
Black beans, green chili, GF red chili
Fresh avocados for making avocado crema
Pickled red onions
Queso fresco
Hash browns for 4
Morning margarita kit for 4
Fresh fruit for 4 (already prepared)
REGISTRATION:
Online
Click on the Online Ordering tab above.
Choose your preferred location nearest you and click the See Menu & Order button.
Scroll all the way to the bottom to Urban Egg Cooking Class and choose one of the options.
In Store
Call or visit one of the locations below to sign up and pay in advance by Tues 1/26 at 2 p.m.
Denver Tech Center: 720-482-4070
University Village: 719-598-2969