Main content starts here, tab to start navigating
Get the scoop on Urban Egg's new loyalty rewards program through PrestigePerks.
Sign up today by visiting one of our locations & follow the steps below OR text the short code for your favorite location to 855-651-1715 to instantly become a member. Don't forget to also follow the steps below!
1. Download the PrestigePerks rewards app found in your phone's app store
2. Each time you dine with us, locate one of our NFC tags and tap to check in to get credit for your visit.
3. Start earning rewards from the start! Here's what's in store for you...
After Check-In 1: Free Coffee
After Check-In 7: BOGO Entree
After Check-In 14: Free Urban Egg T-Shirt or Mug
On Your Birthday or Anniversary: Free Pancake (because we like to help you celebrate!)
We love our loyal guests!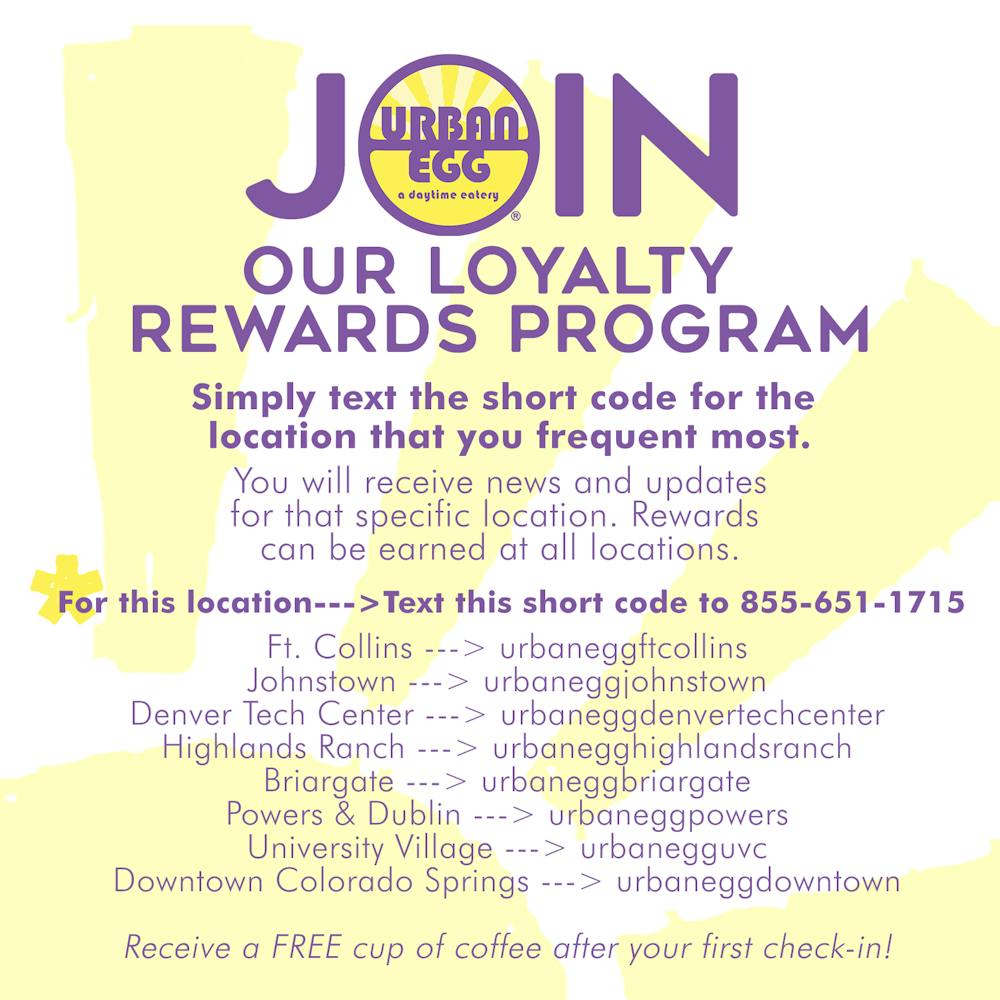 Sign up to become a member of our loyalty rewards program and receive texts to hear the latest Urban Egg news & specials.