Home
Main content starts here, tab to start navigating
Slide 1 of 11
Slide 2 of 11
Slide 3 of 11
Slide 4 of 11
Slide 5 of 11
Slide 6 of 11
Slide 7 of 11
Slide 8 of 11
Slide 9 of 11
Slide 10 of 11
Slide 11 of 11
Everyone deserves to start their day with Urban Egg.
CARRYING ON THROUGH COVID
We look forward to serving you in our socially distanced dining rooms, limited seating on our patios and for carryout with curbside pick-up.
Maintaining the health and safety of all is our top priority as we take careful, thoughtfully prepared steps forward and follow guidance from the CDC, State of Colorado and Health Department.
Hours of Operation: Mon-Fri 7-2 | Sat-Sun 7-2:30
#weareurbanegg | #americasbestbreakfast
*Please note we do not partner with 3rd party delivery services. We handle all online and to-go orders directly.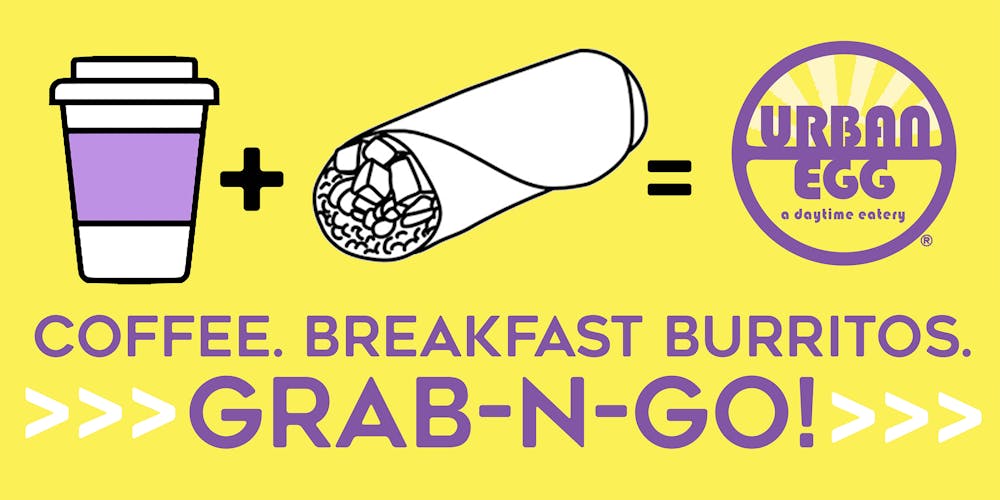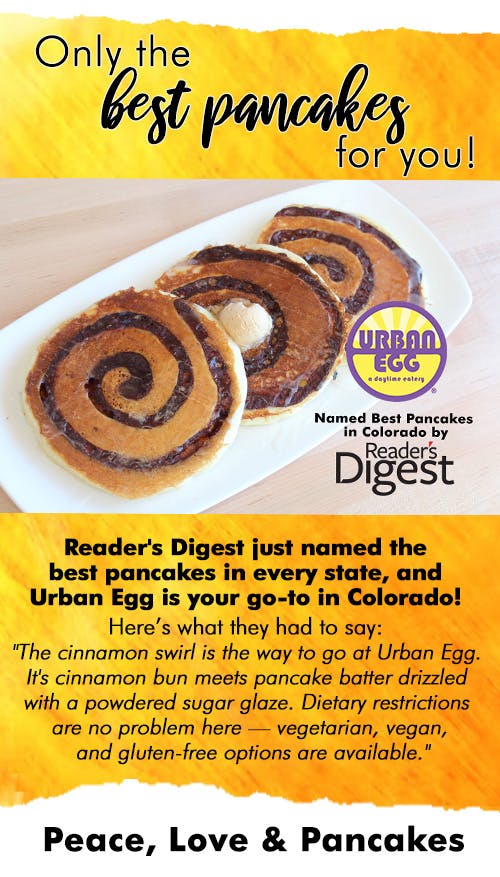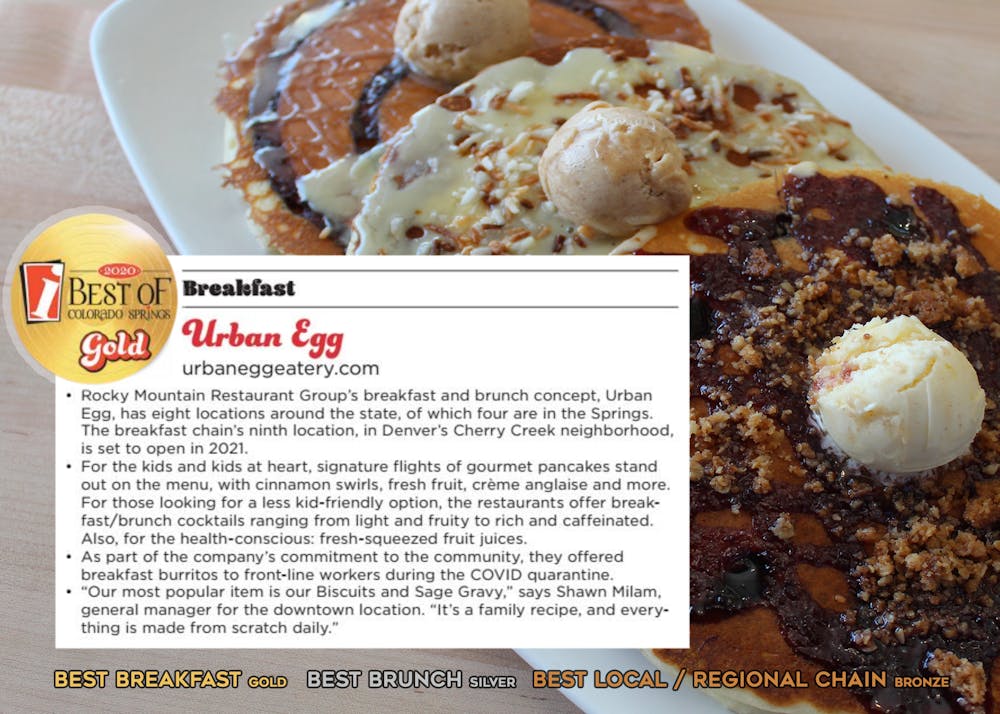 We Love Our Healthcare Heroes
At Urban Egg, it's always been important to us to be involved in our local community. Now more than ever, we are committed to the greater good of our community and supported our brave healthcare workers on the front lines of the Coronavirus pandemic by providing meals of breakfast burritos.
For those who work in healthcare, thank you for the difference you are making every day. We appreciate you.
Proudly Partnering with Our Community: Swedish Medical Center, UC Health, Penrose Hospitals, Children's Hospital Colorado
Menu
Breakfast, lunch, let's do this ... dine in or carryout with curbside pick-up available! Our award-winning menu is made from scratch daily using Colorado-proud, organic ingredients when possible. Bring on the Gourmet Pancakes, Stuffed French Toast, Eggs Benedict Selections, Breakfast Quinoa, Lunch Salads & Sandwiches, Barista Favorites & more.
Mmmm...MENU!